Don't skip a beat in your routine during your stay at The Grand Resort Hotel in our spacious health club, with a direct view of our seasonal outdoor pool. A full list of our property's amenities can be found here!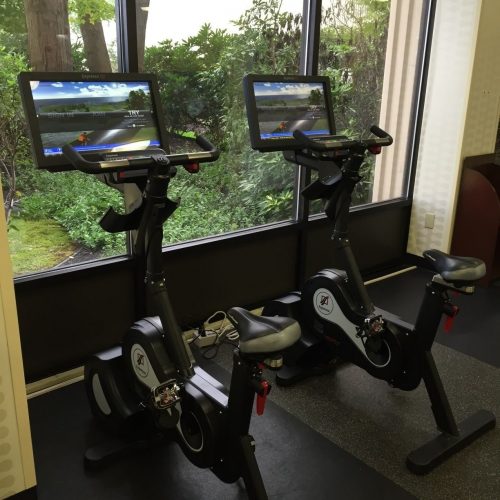 New "Expresso" Stationary Bikes with view of Outdoor Pool.
Resort style lounge chairs and table seating
Exclusively for guests of the hotel
Plan an Unforgettable Experience Today!
We can help you fit your stay and experience within your allotted budget.